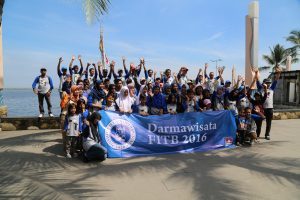 Bandung; fitb.itb.ac.id
Saturday, October 29, 2016 Family Education Personnel Office of Science and Technology Faculty of Earth ITB held Excursion to Taman Impian Jaya Ancol, Jakarta.
The destination is a Fantasy World, Sea Word and Atlantis Adventure.
This excursion into the arena silahturahmi amongst Tendik and family members aimed at improving motivation, make a fresh mind and physical vigor and give new powers to complete routine tasks.